Discover how to save hundreds of working hours in Abaqus thanks to scripting with Python
Subscribe to be notified of all the masterclasses and events organized by the TecnoDigital School
"5 KEYS TO MASTER ABAQUS WITH PYTHON"
SUBSCRIBE AND GET THE FREE GUIDE
Are you in any of the following situations?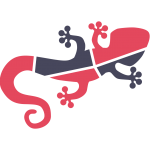 Are you rejected when applying for a job in important companies and institutions in the engineering sector? Do you need a new set of skills that make you stand out?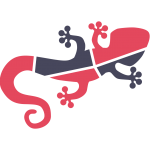 Are you worried about getting stuck at your current professional position and never reaching the income level and recognition that you expected?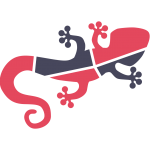 Do you find yourself spending time of your personal life because of work? Do you feel anxiety when thinking about the workload that you leave for tomorrow?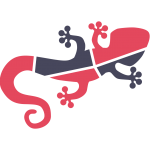 Any problem takes too many hours of your time? Would you like to get rid of all the repetitive tasks that do not add any value to your work?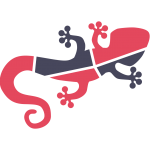 Are you fed up of searching answers in forums, blogs, videotutorials and all sort of websites going nowhere? Are you alone when trying to solve your problems because you don't count on professional advice?
I completely understand how you feel, I have also lived those situations and I would like to share my own experience and knowledge with you
YOU CANNOT IMAGINE HOW FAR YOU CAN GO!
My name is Miguel Herráez, I am an industrial engineer and Phd in materials science.
From my childhood I have always wished to help everyone and to learn everyday something new to go as far as possible. That is how, a few years ago… I could even work at NASA!
In 2013, I started a Phd and I felt overwhelmed when I realized how many new things I had to master in such a short period of time. I needed to use Abaqus from the very first day, but I did not know anything about it.
I needed to learn quickly, I didn't know where to get started and I was running out of time. I spent many days and nights reading, filtering and collecting information to get up to date.
Since that time, I have been working with Abaqus daily, for scientific purposes as well as for indutrial projects. This allowed me to develop a unique method to learn how to use Abaqus in an easy and fast way.
Thanks to this methodology, I have achieved further goals than I would have ever expected, and what is more important, I have helped other people to make it real too.
DO YOU WANT TO KNOW MORE?
Where have I learnt and collaborated in my career?
DATA is a completely exclusive method with which you will discover how to harness all the potential of Abaqus
You will master this computational tool and you will experiment how your job opportunities grow day by day!
Discover
Discover the possibilities that Abaqus has to offer, from the most fundamental levels up to the most sophisticated ones
Apprenticeship
Learn how to exploit this powerful tool by understanding the foundations that you will need to apply later
Transform
Transform and adapt all what you learnt. The way you think of a technical problem will evolve as you move on
Application
Put in practice all the concepts and examples in your daily work. Come on, get out of the comfort zone!
With DATA you will not only learn how, but also why, by combining practical cases and theory
On the internet, you may have found trainings in which you are told how to solve certain problems, however you are not told why you can do it that way and not in some other way
This method enables you to adapt what you learn to any problem that you may face in the future
Since I created this method… I have saved years of work, being able to spend all that time with my family and travelling I have worked in some of the best companies and institutions around the world (NASA, EPFL, Airbus…) I have helped over +50 professionals to achieve their goals opening a universe of opportunities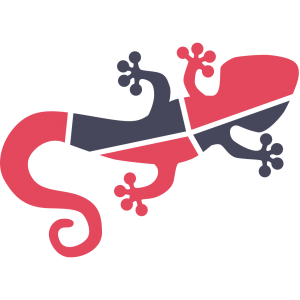 Learn how to solve any problem easily and efficiently in Abaqus thanks to the unique DATA method and the combination with Python
If you wish to address a particular problem or question with Abaqus or developing customized projects, you are on the right spot
"The course has been extremely fruitful. Miguel explains in a very clear, simple and organized manner all of the fundamental concepts to work with Abaqus, and more importantly, he is able to motivate you to go further and keep learning. (…) Miguel made me aware of the tremendous potential of controling Abaqus with Python, from the pre-process to the post-process of the model. I am already waiting for his next course, Abaqus or Python I don't mind. Congratulations for the course!"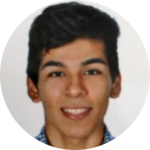 Bryan Barrantes
Post-grad Student, Polytechnic University of Madrid
"The training given by Miguel in the Abaqus/Scripting seminar has been very clear and complete. The explanations were easy to follow, pointing out the most important concepts. I work with Abaqus daily and what I have learned is an excellent starting point to automate my work"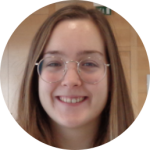 Eugenia Nieto
PhD Student, IMDEA Materiales
"Miguel is an excellent professional who masters the subject, which indeed has been very interesting and easily applicable to my research sector. I strongly recommend his trainings"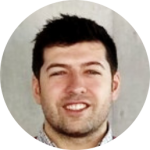 José Manuel Soria
Lecturer, Polytechnic University of Madrid, Group of Structural Engineering
Do you want to become an expert in the field of numerical simulation with Abaqus and obtain one of the most demanded skills by the industry?
"5 KEYS TO MASTER ABAQUS WITH PYTHON"